JIRA in Motion
A native mobile app you can use to connect to your JIRA account on the go. See your current progress on the board, move issues to sprints, view story map etc. all from your phone and tablet.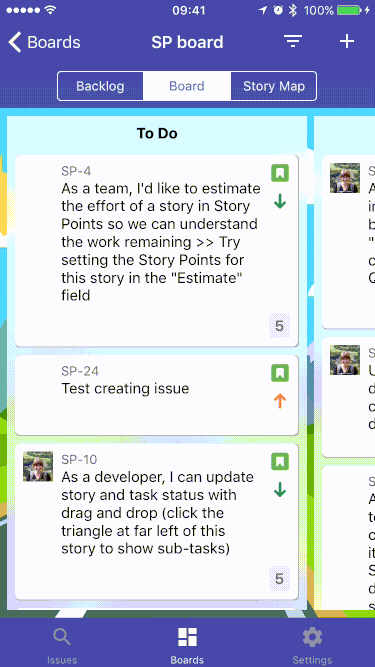 Create issues
Quickly create new issues. It's easy, tap the plus button (top right on iOS; bottom right on Android), choose the project and issue type you wish to use for the new issue. This will show more fields such as versions, assignee, priority, sprint etc. Hit Create when you're done - and voilà!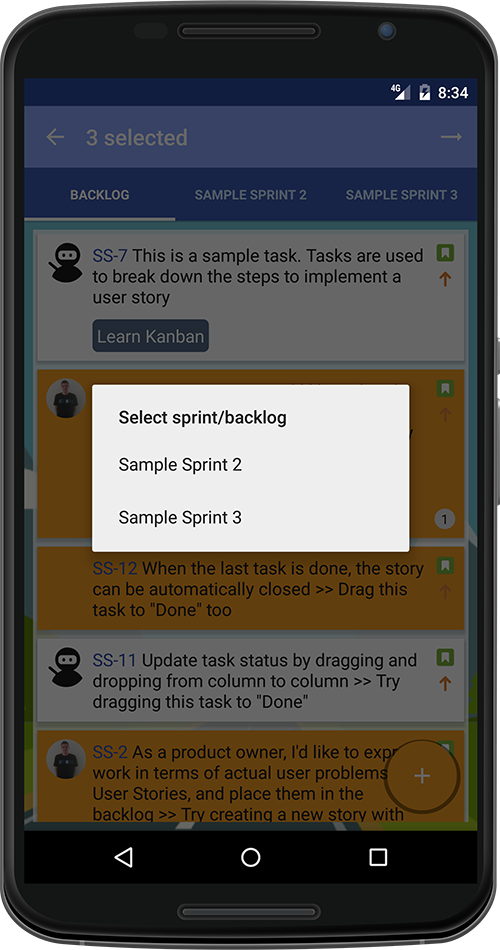 Backlog and Sprint planning
Select issues you want to move and tap the arrow in the top right of the screen. Choose the sprint you want to move them to. Done!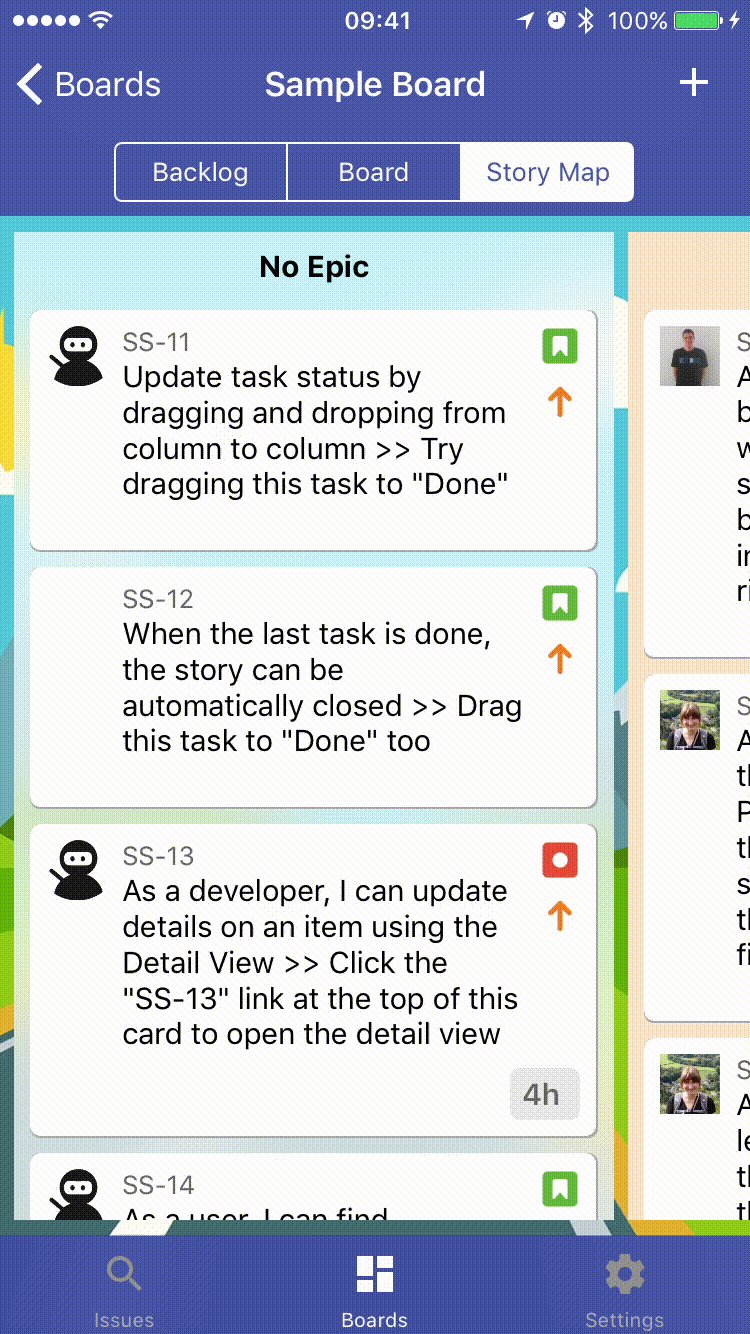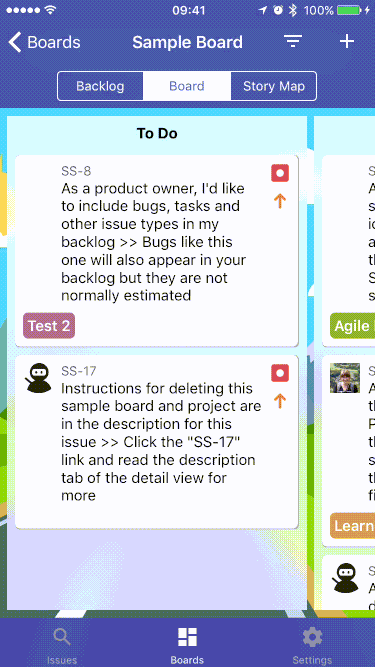 Rank and move issues
To change rank (prioritise) just long press on an issue until it pops out. Then drag up or down as you see fit.
You can also drag and drop issues between columns. On the Board that will transition the issue. On the Story Map it will change the epic and on the Backlog it will move the issue to a chosen sprint.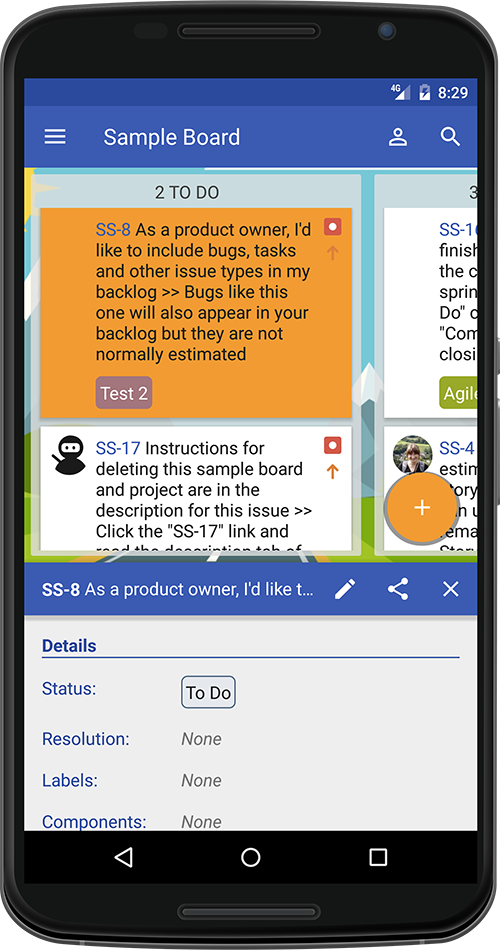 Issue Details
From here you can not only view the details of an issue but also assign, transition, share and edit the issue. If you scroll down you can also log work or add comments.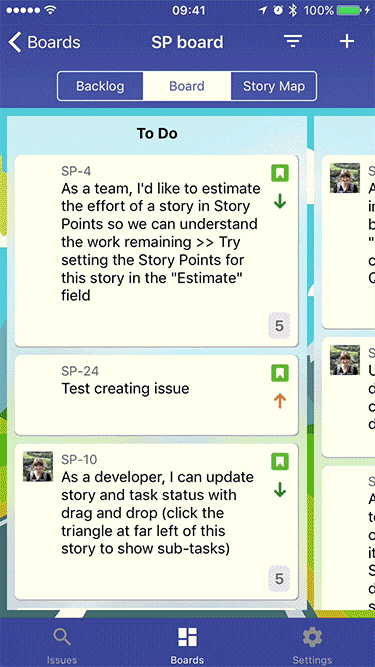 Quick filters
If you're using Kanban boards you are probably already familiar with Quick Filters. Once set up on JIRA you can use them to help you filter out the issues you are not interested in.
We think that quick filters are a must, especially on mobile where the screen space is limitted.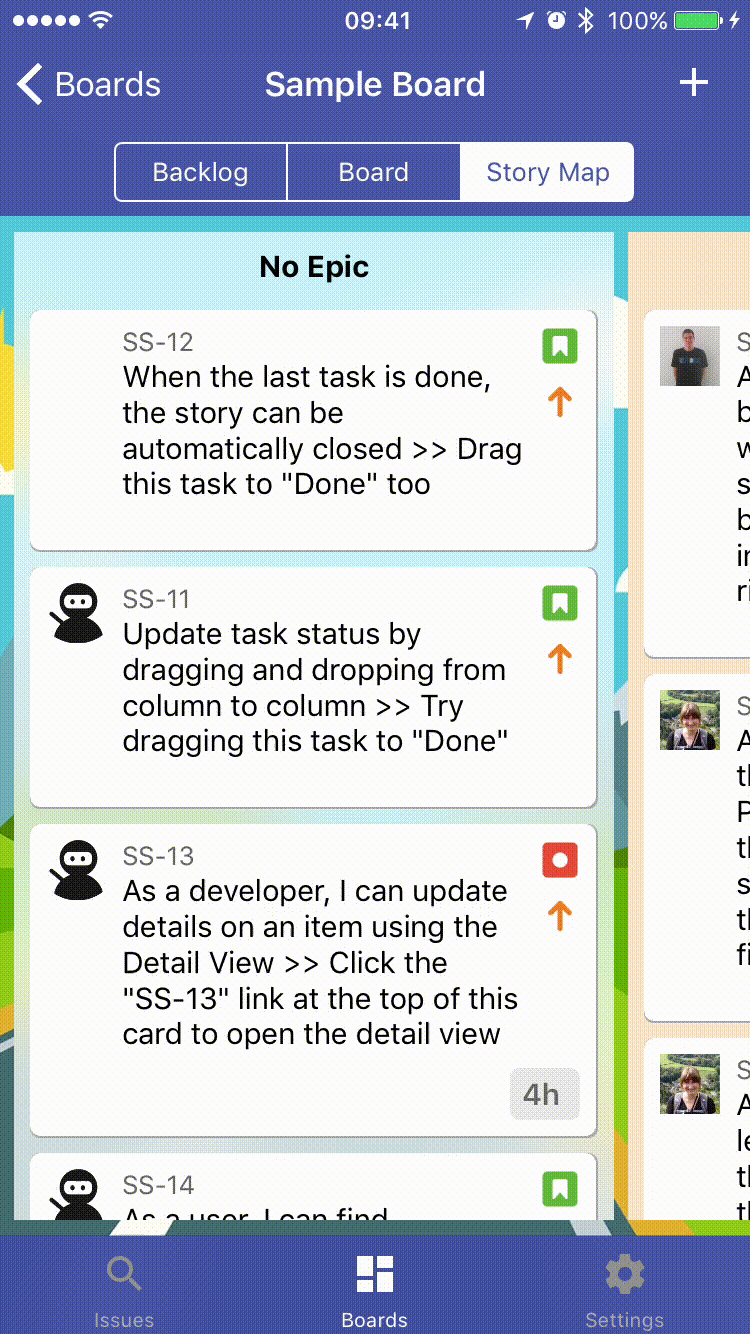 Adding worklogs
Logging work has never been easier. On the issue details tap the time icon (or Log Work button on Android), input the time started, how long the task took to complete and any comments of the work done. Boom, done!
Get Started
Step 1. Get the Android or iOS app.

Step 2. Install our JIRA add-on from the Atlassian Marketplace.